SRHO is pleased to partner on initiatives with these organizations to help our members and affiliates save money and optimize operations.

AblePay represents the next generation of patient financial engagement. Using our innovative yet simple strategy, we eliminate the expenses associated with patient collections, simultaneously enhancing provider revenue and improving the quality of the patient journey.

Postal Advocate manages the mail and shipping spends for the largest healthcare institutions in the US. They can perform a no cost or obligation analysis to show you your complete mail and shipping costs and then implement plans to drive significant savings and efficiencies.
Provides hospitals and health systems with specialized performance improvement and workforce optimization.


ESP Global prides itself on being healthcare equipment maintenance subject matter experts. Since inception, our core business has been focused on assisting our healthcare clients find the best equipment maintenance solutions, pairing customized coverage with significantly reduced costs.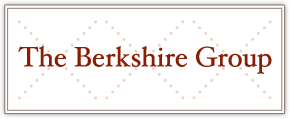 The Berkshire Group is one of the nation's pre-eminent claims/payments recovery firms specializing in the return to the Member of never received funds held "in trust" on its behalf by the states. To date, Berkshire has recovered and returned tens of millions of dollars owed to its clients.