INSPIRE. SHARE. SCALE.
Calling all SRHO member and affiliate organizations and potential member organizations! Join us for SRHO's 2nd Annual Conference on October 11-12, 2018 in Dallas, Texas.
2nd Annual Conference
Union Station
400 South Houston St.
Dallas, Texas 75202
Thursday, October 11, 2018
General Sessions:8:00 AM – 5:00 PM
Evening Reception:5:00 PM – 7:00 PM
Friday, October 12, 2018
General Sessions:8:00 AM – 3:00 PM
Registration Deadline:
Friday, September 28, 2018
Registration Fees:
$695 for SRHO Members
$1,095 for Non-Members
Register
Key Topics
Transforming your cost profile while elevating patient care
Optimizing performance with Medicare Advantage
Health care issues facing large employers and innovative solutions
Clinical integration best practices from the field
Getting better contract terms for purchased services
Managing the appropriateness of care to reduce health care costs
Strategies for understanding and serving patients better
Economics and opportunities in voluntary employee benefits
Transitioning to a five-box organizational model
Who Should Attend
Leadership of existing SRHOs
Leadership of organizations interested in forming an SRHO
Leadership from the vendor industry
Hospital executives seeking to balance independence with necessary inter-dependency
Health system executives looking for strategies to grow their market reach
Keynote Speakers

Lee Coulter
Chief Executive Officer, Ascension Ministry Service Center
Lee is a sought after industry expert in shared services, outsourcing and technology. He will discuss the role of shared services in healthcare and the importance and implications of robotic process automation.

Ellen Kelsay
Chief Strategy Officer, National Business Group on Health
Ellen is responsible for shaping the strategy for the National Business Group on Health. She will provide national perspective on key health care issues facing large employers and key initiatives underway to better manage health care costs and drive delivery system transformation.

Michael Linnert
Founder & Chief Executive Officer, SymphonyRM
Michael is an expert in Customer Relationship Management (CRM). Drawing on his experience from various other industries, Michael will discuss strategies for using advanced algorithms to understand and serve your patients better.
Registration and Hotel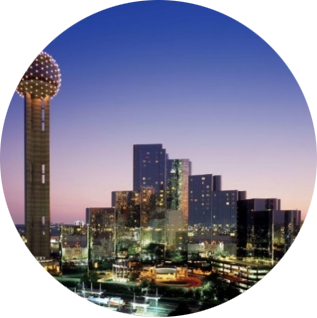 REGISTER TODAY!
To register please complete the secure online registration form by clicking here or email info@srho.org with any questions.
The 2018 registration fees are $695 for SRHO members and $1,095 for non-members. A limited number of rooms have been blocked at a discounted rate ($169/night not including tax) for SRHO Conference attendees at the Hyatt Regency Dallas.
Hyatt Regency Dallas
300 Reunion Blvd E
Dallas, TX 75207
(214) 651-1234
Click here or call 214-651-1234 to book a room.
October 10, 2018
| | |
| --- | --- |
| 3:00 pm – 6:00 pm | SRHO Board Meeting |
| 6:00 pm – 7:00 pm | Reception for Prospective SRHO Members |
October 11, 2018
7:00 am – 7:50 am

Registration and Continental Breakfast

8:00 am – 8:10 am

Welcome Address 

8:10 am – 9:00 am

Dramatically Transform Your Cost Profile Through Shared Services and Emerging Technologies  

Lee Coulter: Ascension Ministry Service Center

9:10 am – 10:00 am

Leveraging Employer Perspectives on the Changing Health Care Ecosystem to Inspire, Share & Scale

Ellen 

Kelsey: Chief Strategy Officer Business Group on Health

10:30 am – 11:20 am

Keeping the Collaborative Relevant Through Standing Up a Medicare Advantage Plan Debbie Zimmerman, MD: Corporate Chief Medical Officer, Essence Healthcare & Ross Armstrong: SVP Marketing Lumeris & Essence Healthcare

11:30 am – 12:20 pm

Introduction to a Five Box Organization Model Terry Carroll, PhD & Peter Gaarn, Spring Network

12:50 pm – 1:20 pm

SRHO Update on Progress and Growth of the National Organization

1:30 pm – 3:00 pm

Panel: The Pathway to Value Based Care: Why to go There.  How to Get There: 

Facilitated by Michael Meucci (Arcadia) Panelists: Patrick Charmel – CEO Griffin Hospital, Dirck Clark – President Mpact Health, May Hubbard – Senior Researcher Mathematica Policy Research

3:10 pm – 4:00 pm

Why You Don't Have the Best Contract Terms for Many of the Services You Buy 

Peter Vincer: President & CEO ESP Global

4:40 pm – 5:30 pm

Population Health Analytics and the EHR Environment

Alejandro Reti, MD, MBA: CMO Optum Analytics

5:30 pm – 7:00 pm 

Welcome Reception
October 12, 2018
7:00 am – 7:30 am

Continental Breakfast

7:40 am – 8:30 am

Strategies for Advanced Algorithms to Understand and Serve Your Patients Better 

Mike Linnert: CEO & Founder SymphonyRM

8:40 am – 9:30 am

Managing Appropriateness of Care as a Key Strategy to Healthcare Cost: An Approach at Walmart and Other National Employers 

Debbie Weems, FACHE: COO Embold Health

10:10 am – 11:00 am

Employers as Payers: Understanding the Needs of the Demand Side to Enhance Market Share, Payer Mix and the Movement to Risk-Based Contracting 

Robert Chamberlain, President & CEO Applied Health Analytics

11:10 am – 12:00 pm

Early Findings from the SRHO Lab Study Sponsored by LabCorp 

Les Wold, M.D, PhD, TRG Healthcare

12:00 pm – 1:00 pm

Closing Remarks and Reception

1:00 pm – 3:00 pm

Member/Affiliate Session on Specific Business Initiatives
NOTES
Snacks and beverages will be served during breaks in the ballroom
Lunch will be provided during the 12:20 PM — 12:50 PM Break on Thursday October 11, 2018 and during the closing remarks and reception on Friday October 12, 2018